Europochette is the inventor of the cutlery pouch
Founder Marnix Van Kerckvoorde helped a friend role up cutlery in napkins at his catering business.
A pretty boring  and above all time consuming job. So Marnix went in search of a way to do this quickly yet efficiently and invented the Europochette® cutlery pouch. In 2001, the EuroPochette® cutlery pouch was created, the rights to which are internationally protected, and Europochette Group NV soon became a key player in the field of tabletop marketing en decoration.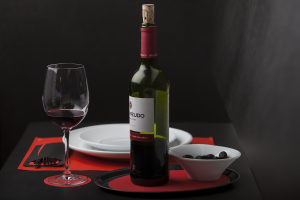 Europochette Group is FSC® certified
The future of the world's forests is very important – to the planet, to animals, to businesses, to all of us. Since our Europochette® cutlery pouches and placemats are made out of paper, and we make A LOT of them :-), we see it as an obligation to our stakeholders and a responsibility towards the environment to invest in sustainable materials and solutions for the production of our products.
Europochette's FSC® labelled products are made from raw materials sourced from FSC® certified and controlled forests.
This certification covers much more than the trees themselves – among other things, it makes sure that local communities are respected, the habitats of endangered plant and animal species are protected and it ensures workers are properly paid.